In the first NFL-based "All Bruschi Team", now posted on ESPNBoston.com, analyst Tedy Bruschi outlines the criteria for his picks: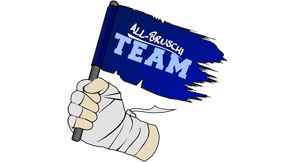 1. Selfless player.
2. Not often in the spotlight; not seeking the spotlight.
3. Full tilt, full time.
4. Clutch.
5. Has overcome adversity.
6. Flag-carrier.
There are four Patriots on the team, one of whom is eyed for a captain's role.
To read Bruschi's picks, CLICK HERE.