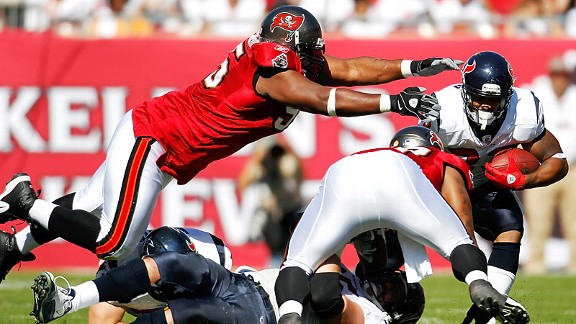 J. Meric/Getty Images
Albert Haynesworth leaps while trying to make a tackle in his debut for Tampa Bay.In his debut with the Tampa Bay Buccaneers, Albert Haynesworth basically matched -- or maybe even exceeded -- his entire production from his time with the New England Patriots.
Haynesworth, released Tuesday by the Patriots, started for Tampa Bay and finished with five tackles and a blocked extra point in a 37-9 loss to the Houston Texans. He was credited by coaches with six tackles (in-game statisticians had him for only three based on official league stats) in six games for the Patriots.