[+] Enlarge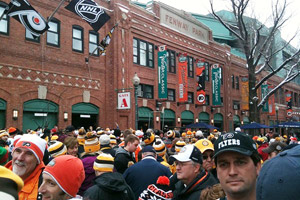 Chris Forsberg/ESPNBoston.com
Greetings from Fenway Park, where they're making final preparations before the Bruins and Flyers drop the puck on the Winter Classic.
Yawkey Way is already packed, with tons of black and gold and more than a few Flyers jerseys. Forty bucks seems to be the going rate for parking.
More updates in a few ...