The Brooklyn Nets are a team that could use upgrades at several positions on their roster, and they'll enter the offseason with assets that'll allow them to offer big bucks to some quality players.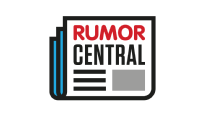 According to Keith Smart of RealGM, they're expected to be aggressive in their pursuit of restricted free agents -- and two names who appear to be big on their radar are Washington Wizards forward Otto Porter and Detroit Pistons swingman Kentavious Caldwell-Pope.
Either would provide Brooklyn with a two-way player who can be effective on the wing.
Porter is coming off his best season as a pro, with averages of 13.4 points and 6.4 rebounds on a Wizards team that was the No. 4 seed in the Eastern Conference. He was a year-long starter and came into his own alongside Washington's backcourt of John Wall and Bradley Beal -- improving upon his 2015-16 season.
Caldwell-Pope had similar numbers (13.8 points, 3.3 rebounds, 2.5 assists) in his fourth NBA season, and started in 75 of the 76 games in which he played. Like Porter, Caldwell-Pope would give the Nets a perimeter shooter who has athletic ability in the open floor.
As Smart noted, the Nets can afford to give a max offer sheet to either player, which could make it difficult for Washington or Detroit to match.
Coming off a season in which they had the NBA's worst record (20-62), the Nets will hope to make a few splashes in free agency after forfeiting the No. 1 overall pick to the Boston Celtics as part of a 2013 trade that netted them Kevin Garnett, Paul Pierce and Jason Terry.
-- Josiah Turner