Chicago Bulls guard Jimmy Butler will take a few days to rest after Sunday's All-Star Game. Butler was asked during the media session about the potential to be moved by February 23.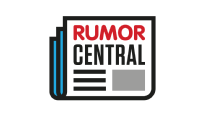 "What's Thursday? Oh, trade deadline," Butler told CSN Chicago. "I don't know. I don't know. Am I anxious? Come on, man. I don't worry about it. It don't bother or scare me none.
"Hopefully I'm not going to get traded, but I don't know. I don't control that. Control what I can control, like going on vacation."
The Boston Celtics and Minnesota Timberwolves have been known to covet Butler for a long time. However, the Bulls have been steadfast that they won't move their All-Star. Whatever happens, Butler reiterated that he's not worried about what might happen in the next few days.
"Not saying I'm untradeable, but I don't think about that," Butler said. "If I'm not in a Bulls uniform, I'll give you a hug and say goodbye to you."
Butler, who can become a free agent in 2019, is averaging 24.5 points, 6.3 rebounds and 5.0 assists this season.
-- Nick Silva