[+] Enlarge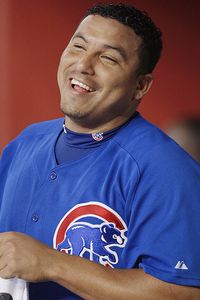 AP Photo/Ross D. Franklin
Carlos Zambrano
Here's your Cubs M*A*S*H unit update: Carlos Zambrano is getting ready to go out and rehab his strained left hamstring next week. The plan is for Zambrano to rehab in the minor leagues, focusing on making his return to the team against San Diego the last weekend of May. Zambrano has already started taking batting practice with the other pitchers and will throw on the side for Cubs pitching coach Larry Rothschild in the next few days.
Third baseman Aramis Ramirez told me that the rehab on his shoulder will take at least six weeks, if not longer. He said he will seek a second opinion from Dr. James Andrews, a noted orthopedic surgeon who practices in Birmingham, Ala. The Ramirez camp will send the medical reports on his shoulder to Andrews for review. Ramirez said surgery after the season is a real possibility in order to tighten the shoulder capsule and look for any ancillary damage to clean up in the labrum.
Cubs' first baseman Derrek Lee's bulging disc in his neck has calmed down to the point where he was able to play against San Diego on Tuesday. Lee, who missed five games with the injury, has had neck and back problems for more than two years. He told me an operation to repair the disc wouldn't be a guarantee that the problem and the pain would go away.