Confucius. Hegel. Du Bois. Some of the greatest minds have pondered one perplexing question: How central a role does basketball have to play in a movie for it to be considered a "basketball movie"? And, while we're at it, why is movie basketball so bad?
The Basketball Analogy convened to ruminate over such concerns, and by means of the Socratic method, narrowed down a list of more than 30 basketball and basketball-related films. Gone are the nostalgic mainstays (farewell, "Hoosiers"). Departed are the lauded documentaries (sorry, "Hoop Dreams").
These movies are carefully (and very subjectively) curated to put the basket and ball above all. And it doesn't hurt to have a terrific soundtrack.
10. "Coach Carter"
Curtis Harris: It was about basketball. Like, purely. There's basketball all the way through it.
Amin Elhassan: "Coach Carter" deserves to be there because of its reputation and it's about basketball.
---
9. "Glory Road"
Amin Elhassan: Fun fact: You know who played on that Kentucky team in that game?
Tom Haberstroh: Pat Riley. And a guy who doesn't really make it known that he played for Kentucky.
---
8. "Space Jam"
Ohm Youngmisuk: The cultural impact of "Space Jam" is undeniable. And it gave us the Space Jam 11 shoes!
Tom Haberstroh: I haven't seen it since I was a kid and I loved it. But everyone keeps saying it's so bad and now I'm starting to wonder if I'm better off never seeing it again.
---
7. "Semi-Pro"
Jade Hoye: "Semi-Pro" is a great, great movie.
Amin Elhassan: They did a great job of capturing what the ABA was like!
---
6. "Forget Paris"
Amin Elhassan: The best cameo is when Kareem Abdul-Jabbar is on his farewell tour and [Billy Crystal] T's him up and Kareem says, "You can't T me up! I'm on my farewell tour!" and he says, "Well, allow me to be the first to say farewell."
Ohm Youngmisuk: And kicks him out of the game!
---
5. "Above the Rim"
Amin Elhassan: Reason to like it is they actually cast someone who could play basketball as the basketball player, but a central theme to the movie is Shep is disturbed because his friend fell off the roof trying to clap boards.
Curtis Harris: I'm glad you can compartmentalize your absurdities.
---
4. "Blue Chips"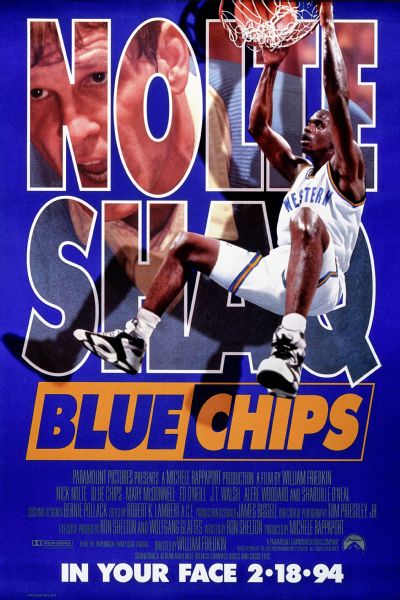 Curtis Harris: "Blue Chips" got the scene where Bob Cousy makes about 15 free throws in a row unscripted.
Ohm Youngmisuk: He's the athletic director who turns a blind eye to everything!
---
3. "Love and Basketball"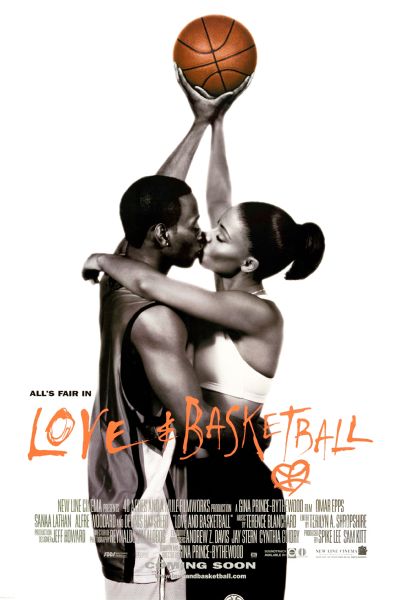 Ohm Youngmisuk: I loved Gabrielle Union in that movie. Her talking smack at prom, "Oh, I didn't know Nike made dresses."
---
2. "He Got Game"
Ohm Youngmisuk: Best basketball name: Neon Boudeaux or Jesus Shuttlesworth?
Amin Elhassan: Jesus Shuttlesworth is the best name. People called Ray Allen "Jesus" after that. It was so iconic, his name became kind of secondary.
---
1. "White Men Can't Jump"
Amin Elhassan: For my money, it's the greatest sports movie of all time.
Jade Hoye: Can't go wrong with hustling movies, you know?
Amin Elhassan: When Wesley Snipes makes the shot -- I think the fourth shot in a row -- he says, "It hurts being this good." And Kadeem [Hardison] says, "A thing of beauty is a joy forever. My man John Keats said that. John Keats. That's my man." That's amazing dialogue delivered brilliantly.