Both the Texas Rangers and the Tampa Bay Rays are showing interest in first baseman Chris Carter after the Milwaukee Brewers non-tendered him, writes FanRag Sports' Jon Heyman.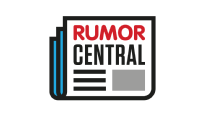 Carter was the the NL home run champ (tied with Nolan Arenado of the Colorado Rockies) last season with 41. Overall, he slashed .222/.321/.491.
According to Heyman, both teams are offering "low bases," but it's possible Carter may try to "work it out with one or the other by bridging the gap with incentives."
Carter has spent six years in the majors, compiling 150 career home runs and a .218/.314/.463 slash line.
-- Courtney Schellin