The Houston Rockets selected forward/center Zhou Qi with the No. 43 overall pick in the 2016 NBA draft. Zhou is currently in Houston working with the Rockets training staff and he would like to join the team next season.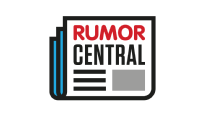 "We will be training with the Rockets," agent Tony Leng told the Houston Chronicle. "We are looking forward to sitting down and talking and seeing what might happen in the future. His dream is to one day play in the NBA. Right now, we are focused on training."
Zhou plays for the Xinjiang Flying Tigers in China, averaging 16 points and 10 rebounds per game this season. Zhou did come to Houston with an injury, as he broke his left thumb during the CBA Finals against Guangdong after colliding with former NBA player Carlos Boozer.
Last July, the USA men's national team played two exhibition games against the Chinese national Team ahead of the 2016 Olympics and Zhou impressed Kevin Durant.
"The young player they had that was picked by Houston is pretty good," Durant said. "He is long, he is agile and he can shoot the basketball really well."
According to Fang Yuan of ESPN China, Durant is Zhou's favorite NBA player.
"This type of matchup means something significant to me," Zhou said. "[Durant] is the role model that I should learn from, and he has a very large influence on my practice and games. For me, matching him up on the court is a very rare opportunity."
Zhou might play with the Rockets' summer league team in July, but nothing is set right now, Leng said.
-- Nick Silva