Albert Pujols might have already taken his last at-bat of the 2016 season.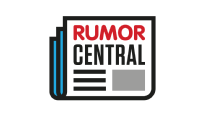 Pujols, 36, has been playing with plantar fasciitis in his right foot for over a month and wasn't in the lineup for Tuesday's game against the Oakland Athletics because his right foot was "sore," Angels manager Mike Scioscia told Jeff Fletcher of the Orange County Register.
Scioscia said that he doesn't know if Pujols will play again this week.
"It's gotten to a point now where we don't want to put him at risk," Scioscia told Fletcher. "We'll hold off [Tuesday] and see how things go."
Fletcher writes the chance that Pujols doesn't play this week will likely increase if the Houston Astros are eliminated from the AL wild-card race before the Halos face them in a three-game series this weekend.
In November 2015, Pujols had surgery to repair the plantar plate on his right foot. He has dealt with plantar fasciitis prior to this year, playing through the same condition on his left foot in 2013 before the fascia ligament snapped in late July and ended his season.
Pujols leads the Angels in home runs (31) and RBIs (119) this season. He's batting .268 with a .323 OBP, both improved from last year (.244 BA; .307 OBP).
-- Alex Tekip