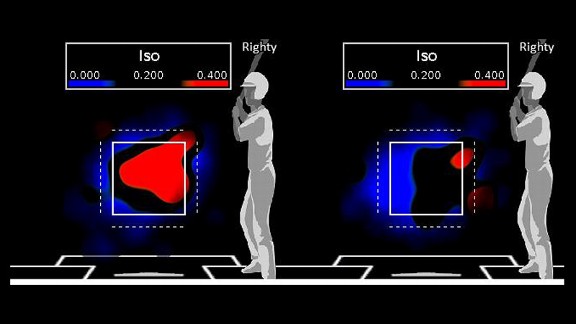 Left: Chris Iannetta's power hot/cold zones at Coors Field (2009-2011)
Right: Chris Iannetta's power hot/cold zones on the road (2009-2011)
Click here to create your own Iannetta heat maps.
ESPN's Stats & Info blog took a look at Chris Iannetta's home-road splits using the image above to show how much he struggled to hit away from Coors Field.
For more on Iannetta and a roundup of other notable MLB moves from the past week, click here.