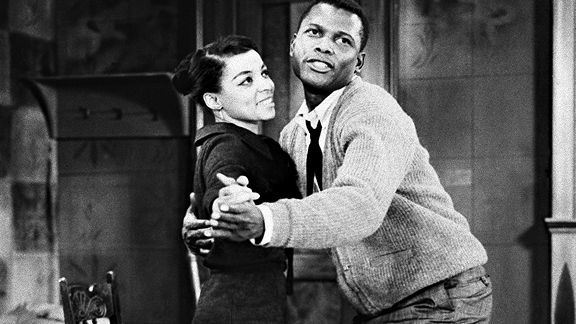 AP
Ruby Dee on stage with Sidney Poitier on March 26, 1959 during the Broadway run of "A Raisin in the Sun"
Dee Gordon, SS

Casey Blake, 3B

Andre Ethier, LF

Matt Kemp, CF

Juan Uribe, 2B

James Loney, 1B

Dioner Navarro, C

Jerry Sands, LF

Rubby De La Rosa, P
In honor of the simultaneous first major-league starts of Rubby De La Rosa and Dee Gordon, here's a portion of "A Raisin in the Sun" with Ruby Dee.
Eric Stephen of True Blue L.A. has a great chart of how pitchers have done making their first major-league starts with the Dodgers in the past 10 years.
* * *
Here are not one but two updates on 2011 No. 1 draft choice Chris Reed from Tony Jackson of ESPNLosAngeles.com.