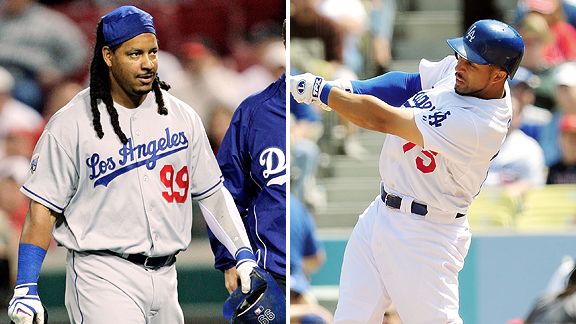 AP/US Presswire
Garret today, Xavier the Savior tomorrow?
Dodgers at Nationals, 4:05 p.m.
Rafael Furcal, SS

Garret Anderson, LF

Andre Ethier, RF

Matt Kemp, CF

James Loney, 1B

Ronnie Belliard, 3B

Blake DeWitt, 2B

A.J. Ellis, C

Charlie Haeger, P
At 1 p.m., the Dodgers announced that Manny Ramirez would be placed on the disabled list with a right calf strain and that Xavier Paul would be recalled to join the active roster.
Paul has a .409 on-base percentage and .574 slugging percentage in 66 plate appearances for Albuquerque this season.