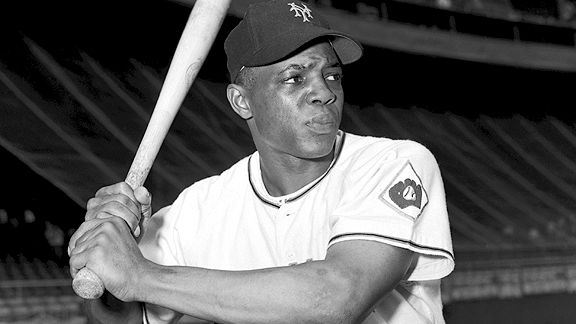 Kidwiler Collection/Diamond Images/Getty Images
Willie Mays poses at the Polo Grounds during his rookie season in 1951.
Baseball legend Willie Mays turns 80 today. David Schoenfield of ESPN.com's Sweet Spot blog, from which I borrowed the above photo, has a piece arguing that Mays was the greatest ever, while John Shea of the San Francisco Chronicle catches up with Mays today. Happy birthday, Willie.