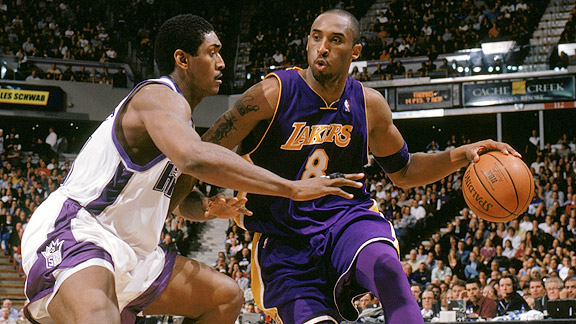 Ricky Widner/NBAE via Getty Images
Kobe Bryant drives against Ron Artest at Arco Arena, March 16, 2006.
"Last year, he started using the left hand, and it was a great tool. A great tool to have in the tool chest. It works. You need it, it's necessary, and everybody should have it. But Kobe, he was like Einstein, he was smart enough to work on it. It's like the guy who discovered peanut butter. The first time I saw it, I was like "wow." I drive left a lot, but he actually shoots the jump shot with his left."
--Ron Artest, considered one of the best defenders of his generation, joined the Lakers before the 2009-10 season.