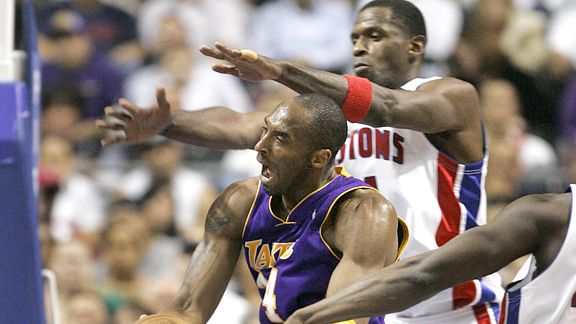 AP Photo/Paul Sancya
Kobe Bryant drives against Antonio McDyess on March 26, 2009.
"He's a lot more aggressive now. It's like he knows now that he can't be stopped. He's so much more aggressive now, and what can you do? He's got you on your heels at all times. Earlier in his career, he was kind of thinking about, okay, I'm gonna get my shot off, but now he thinks the game. He gets everyone involved, and he's also scoring. Before, he may have thought he was the best… now he knows."
More Evolution of Kobe Bryant:
--Antonio McDyess entered the league one season before Kobe Bryant, in the 1995-96 season.