In Hollywood, real fame and name recognition is typically reserved for actors and directors, while for all but the most dedicated film lovers, screenwriters tend to blend into the background. Even the most successful are often equally anonymous.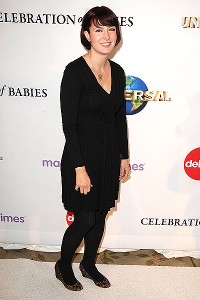 Steve Granitz/WireImage
In a very short period, Diablo Cody has become one of Hollywood's most well known screenwriters.
Diablo Cody is an exception. Her first crack at the genre -- "Juno" -- netted an Oscar for Original Screenplay, and fueled by a catnip-to-media backstory, Cody quickly became the rare writer people know.
Cody's new movie, "Young Adult," opening nationwide Friday, reunites her with "Juno" director Jason Reitman. It features an incredible performance from Charlize Theron as Mavis Gary, a writer of teen fiction unable to leave her perceived glory years of high school in the rear view mirror. Cody's script fuels a funny, entertaining and often moving film centered on a highly unsympathetic and profoundly unhappy lead character. It's a difficult trick to pull off.
We had a chance to talk with her about "Young Adult," her career, the process of creating her characters, working with Reitman again, and the unrelenting appeal of Diet Coke.
Click here for the full interview, or use the handy links below to jump around.
2:00: On her early influences in entertainment. It included a lot of sitcoms and old reruns. (In that, she actually has a lot in common with us.)

4:20: On the mixed blessing of winning an Oscar with your first film. "It makes you a name before you've really earned the right," she says.

8:50: On the responsibility she feels to create "tour de force" roles for women in her movies, and the challenges inherent in creating a movie around a character as damaged as Mavis Gary, particularly in a comedy. In so many ways, Theron's character is the anti-Juno. "There's very little about Mavis that's adorable," Cody says. (10:20)

(13:50): Mavis can't shed her high school self. How does Cody feel about our ability as a society to give up our past? Of her own aging process?

(16:50): On how working for three seasons on Showtime's "The United States of Tara" changed her as a writer.

(19:40): On creating voice for her characters, from "Juno" to "Young Adult."

(23:10): What is the role of music in "Young Adult," and films generally?
Finally, we discuss Mavis Gary's addiction to Diet Coke, and the hold the calorie-free cola apparently has on all American women.