We begin a countdown today of the 2010's top 10 soccer stories and newsmakers, all, of course, from a Southern California slant.
Newsmakers/No. 10: Alex Morgan/Christen Press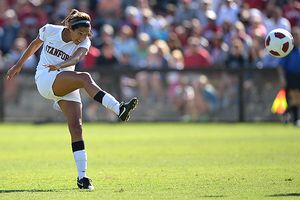 Richard C. Ersted/Stanford Athletics
Stanford's Cristen Press led the nation with 26 goals this season.
Nobody in college soccer had the kind of year Christen Press enjoyed. Except perhaps Alex Morgan.
Press (Palos Verdes Estates/Chadwick School), a senior forward with superb skill, broke every significant offensive record at Stanford while leading the top-ranked Cardinal to the NCAA College Cup championship game.
The U.S. under-23 national team standout, whose future likely is as a withdrawn forward or attacking midfielder, scored 26 goals to lead the nation, but she was shut out in Cary, N.C., and Stanford fell in the final for the second successive season, losing, 1-0, to Notre Dame.
Morgan's senior season wasn't quite so stirring -- Cal went out in the first round of the NCAA tournament -- but the striker from Diamond Bar (Diamond Bar HS) emerged as the U.S. national team's biggest weapon off the bench.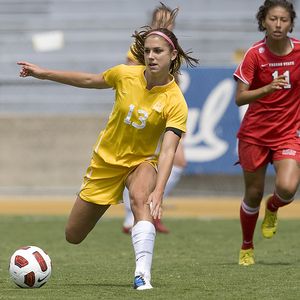 Courtesy of GoldenBearsSports.com
Alex Morgan emerged as a big weapon off the bench for the U.S. national team.
Morgan debuted with the U.S. women in March and was a regular contributor by the CONCACAF qualifying tournament for next summer's Women's World Cup. In all, she made eight international appearances -- all as a substitute -- and scored four goals, including the stoppage-time winner in the first leg of the playoff series with Italy for the final WWC berth.
Her numbers -- four goals in just 232 minutes of action -- were the best on the U.S. team: One goal every 58 minutes, 1.55 per 90 minutes.
International duty limited Morgan to a dozen games for Cal, but she scored 14 goals and joined Press as one of three finalists for the MAC Hermann Trophy, college soccer's most prestigious player-of-the-year honor.
What's next: Next month's Women's Professional Soccer draft, in which Morgan and Press could be the top two picks.
Stories/No. 10: Expansion!
The L.A. Sol might be no more, but the late Women's Professional Soccer club's legacy lives on in two new pro teams that will begin play next year in Orange County.
The L.A. Blues and OC Sol were unveiled in December, adding to a landscape that stars Major League Soccer's Galaxy and Chivas USA and features a host of minor-league clubs playing in national semipro/amateur leagues.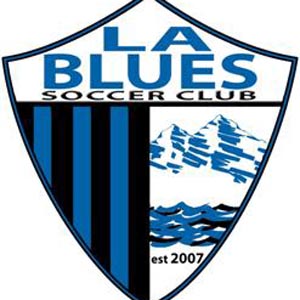 The Blues are successors of sorts to the L.A. Salsa, the old American Professional Soccer League club from the mid-1990s, which prospered, sort of, before MLS's birth. Owner Ali Mansouri has dreamed of putting a second-tier men's pro team in So Cal since before he bought a half-share of the L.A. Sol, which folded last January.
The Blues, with former Sol general manager Charlie Naimo as head coach/GM, will play in the United Soccer Leagues' new USL Pro division, with most of their home games at Cal State Fullerton's Titan Stadium. They've already got four players lined up, including former Galaxy midfielder Josh Tudela.
The OC Sol is one of two pro women's teams Bay Area-based Soccer Partners LLC is producing as a precursor to a planned WPS expansion team in 2012. Former L.A. Sol coach Abner Rogers will be the OC team's head coach and the technical director of both teams -- the other will be based in the Bay Area -- which will play in the semipro/amateur Women's Premier Soccer League.
Four other L.A.-area teams play in the WPSL, but all are amateur outfits.