Could the Los Angeles Dodgers be making headway in trade talks with the Minnesota Twins regarding second baseman Brian Dozier?
That appears to be the case, as the Dodgers have been aggressively pursuing Dozier and "have now piqued Minnesota's interest," Bob Nightengale of USA Today reports.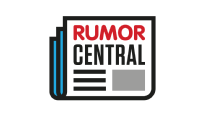 The Twins reportedly have set a high asking price for the 29-year-old, which isn't a surprise after Dozier hit 42 homers and drove in 99 runs this year. He's also signed to a club-friendly contract through 2018, which furthers his value.
However, the Dodgers have the prospects to get a deal done. Julio Urias is seemingly untouchable, but right-hander Jose De Leon and first baseman/outfielder Cody Bellinger are names that have come up frequently this offseason.
For what it's worth, ESPN's Jim Bowden

pegged the chances of Minnesota dealing Dozier this winter at 45 percent.
-- Kyle Brasseur