The Los Angeles Dodgers reportedly are stepping up their efforts to land starter Yu Darvish, and that was before ace Clayton Kershaw left Sunday's start against the Braves with tightness in his lower back.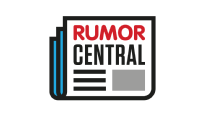 Jon Morosi of MLB Network tweets the Dodgers are among "multiple" teams showing "strong interest" in Darvish, the Texas Rangers' right-hander who has emerged as the kingpin in the trade market for starting pitchers. Morosi, however, adds that the discussions are in the "early stages."
ESPN's Alden Gonzalez writes that the Dodgers face a "fascinating dilemma" regarding Darvish. The Dodgers likely have the talent to win the National League West even without Kershaw, but they may need an upgrade in October to win their first World Series title in 29 years.
The Rangers are believed to have set a high price for Darvish, a four-time All-Star who will be a free agent this winter. ESPN's Buster Olney cites some evaluators who say Darvish's appearance on the trade market may be "muddying the waters" for the A's as they try to arrange a deal for Sonny Gray.
The Yankees and Cubs also have been linked to Darvish in some fashion.
Meanwhile, Evan Grant of the Dallas Morning News reports Darvish's next scheduled start against the Marlins on Wednesday -- his last start before the trade deadline -- will be a "scout's convention."
-- Doug Mittler