May, 18, 2017
May 18
3:20
PM PT
When it comes to passing a class, there isn't anything much more stressful than having to take a final exam at the end of the semester.
That's why one young student recently sought help from someone who made a living off succeeding in high-leverage situations -- former Los Angeles Lakers star Kobe Bryant.
Prior to the test, a high school senior in Indiana named William Pate took to Twitter with a long-shot request. A pair of photos that accompanied the tweet showed Pate's teacher shaking on the deal.
With 11.5 million Twitter followers, Bryant receives hundreds of mentions each day -- many of which probably never get read by the future Hall of Famer.
But Thursday was different. The Black Mamba seemingly slithered up out of nowhere and responded to Pate with a retweet and message.
Although Bryant was never known for passing, he really came through with a nice assist on this one.
-- Nick Ostiller
May, 17, 2017
May 17
8:53
AM PT
ESPN.com news services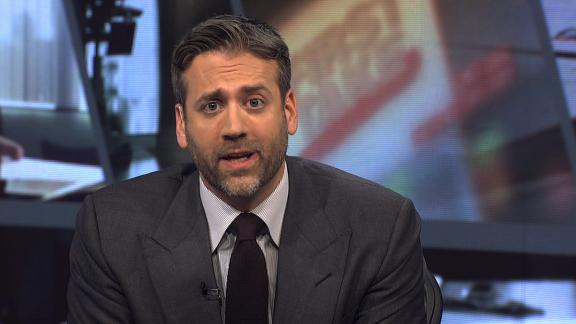 The Ball family is putting its faith that Lonzo Ball's showcase with the Los Angeles Lakers will convince his hometown team to draft him No. 2 overall.
Ball will participate in a pre-draft workout with the Lakers only, his father, LaVar, told Lakers Nation on Tuesday.
"That's all we working out for is the Lakers," LaVar Ball said. "Just the Lakers. There's nobody else that we need to work out for."
A source close to Lonzo Ball had told ESPN's Ramona Shelburne that it's been "clear from the start our desired destination is Los Angeles."
Ball starred in his only season at nearby UCLA. He also played high school ball at Chino Hills.
LaVar Ball is convinced that adding his son will return the Lakers to the postseason, which they haven't reached since 2012-13.
"The Lakers make the playoffs as soon as my boy gets there," Ball told Lakers Nation.
Lonzo Ball's decision to skip a workout with the Boston Celtics, who hold the No. 1 pick, could have major financial implications. The difference on a guaranteed rookie wage scale contract between the No. 1 and No. 2 picks is $2,202,900, according to the collective bargaining agreement. The difference could be more striking if taxes are considered; California has the highest state taxes in the United States at 13.3 percent, while Massachusetts' taxes are 5.1 percent.
A Lakers source says the team will look at dozens of players with the second and 28th picks. The players under the strongest consideration at No. 2 right now are Markelle Fultz
May, 17, 2017
May 17
7:00
AM PT
SN Staff
And with the first pick in the 2017 NBA draft ... let the speculation begin!
The NBA draft lottery was full of tension, but ultimately the Boston Celtics and Los Angeles Lakers came away as big winners Tuesday night, landing the top two picks and the chance to select a franchise-changing player.
Boston became the first team since the 1981-82 Lakers to finish with the top record in a conference and pick first overall. Will the Celtics choose Washington point guard Markelle Fultz?
LaVar Ball has said repeatedly that his son, UCLA point guard Lonzo Ball, will be drafted by the Lakers. Will his prophecy come true?
What about the Philadelphia 76ers at No. 3? Joel Embiid could use a point guard to round out the Sixers' young and talented squad.
Weigh in on all the potential scenarios we could see unfold during the NBA draft by casting your vote below.
May, 16, 2017
May 16
10:19
PM PT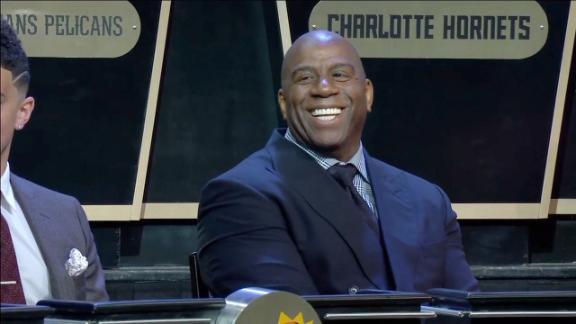 NEW YORK -- Years ago, during his first visit to New York City as an agent representing players in the NBA draft, Rob Pelinka decided to go for an early morning run through Central Park. He began before sunrise, striding alongside the park's reservoir, by the Metropolitan Museum of Art, the miles adding up before everything was alight. That night, Pelinka's clients did well; they were selected high or landed in promising situations. Every year since, Pelinka has continued that ritual, those pre-dawn runs in the park, and every year, it seemed that things worked in his favor.
Around 6 a.m. Tuesday, Pelinka arrived in the park, again hoping for luck but needing it more than ever. No longer did his focus center on his clients' futures, having left his post as a powerhouse agent, famously representing Kobe Bryant. Now, as the Lakers' general manager, Pelinka oversaw a rebuilding franchise miles away from its past success, one that, hours later, at the New York Hilton Midtown, faced utter catastrophe at its most crucial crossroads yet.
Either the 2017 draft lottery's pingpong balls would reward the Lakers' 26-56 season with a top-three pick, or the team would fall out of the top three and lose the pick to the Philadelphia 76ers -- and if that happened, the Lakers would also lose their 2019 first-round pick to the Orlando Magic. Both obligations were owed to the Lakers' 2012 deals for Steve Nash and Dwight Howard, moves made in pursuit of a title that failed then and continue to fail the Lakers now.
Many bring lucky trinkets to the lottery, but Pelinka brought none, relying on his run. He clocked about eight miles, following his familiar path. Later, Pelinka and Lakers' president of basketball operations Earvin "Magic" Johnson met with agents. They Facetimed with Lakers president and owner Jeanie Buss. They took a call from Bryant, who wished them luck. Then on their drive to the hotel, Pelinka and Johnson prayed.
And at 7:46 p.m., in a sequestered room where the drawing is held, Pelinka stared straight ahead into a watercooler-sized plexiglass drum, watching 14 whizzing pingpong balls that held his team's fate. In a slender blue suit and a purple tie, Pelinka sat as still as a stone, leaning forward -- "very nervous," said Boston Celtics