After playing 13 minutes in the first game of the regular season, forward Luol Deng, 32, has received two consecutive DNP-CD's (Did Not Play -- Coaches Decision) and that will continue, according to Los Angeles Lakers head coach Luke Walton.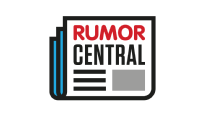 "As of now, he [Deng] is not in the rotation as far as consistently penciled in without something happening," Walton told The Orange County Register.
As long as everyone is healthy, Deng will be listed last on the forward depth chart behind Brandon Ingram, Larry Nance Jr., Julius Randle and Kyle Kuzma.
The Lakers would like to trade Deng, who is playing in his 14th NBA season, but he doesn't have any value to other teams as he's owed $54 million through 2019-20.
-- Nick Silva