October, 24, 2016
Oct 24
7:04
AM PT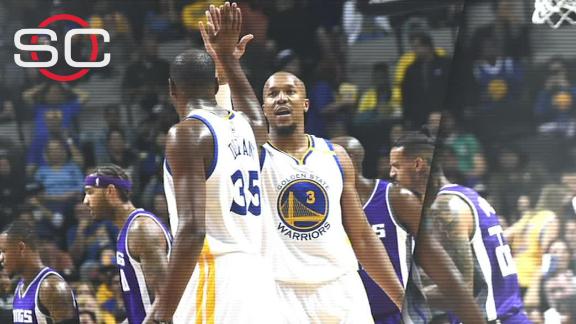 Never in the existence of ESPN's fabled NBA Power Rankings Committee (of One), nor really at any point since the NBA/ABA merger in 1976-77, have two teams moved away from the rest of the league like today's Cleveland Cavaliers and Golden State Warriors.
You'll recall that the Boston Celtics, throughout their 1980s duopoly on championships with the Los Angeles Lakers, had to legitimately worry about the Philadelphia 76ers and the Milwaukee Bucks most years in the East just to claim a spot in the NBA Finals.
The cold reality on this first Power Rankings Monday of October is that it's hard to dream up a scenario for the 2016-17 season that doesn't end with the Cavs and Warriors hooking up in the Finals for the third successive June. Yet it's also true that there is so much unpredictability bubbling from No. 3 on down that there will be plenty to discuss in this cyberspace when we convene here weekly with a new ladder.
There will be a fresh 1-to-30 order for the next 24 Mondays as we make our way through 82 games, relying on our trusty formula that weighs what's happening in the present against that team's big-picture outlook for the season -- while always allowing for a dash of subjective whim.
Profuse thanks as always to ESPN Stats & Information and the Elias Sports Bureau, with heavy data dishing from our colleague Micah Adams for so much of the background material that helps the committee arrange things.
Previous rankings: Training camp