June, 23, 2017
Jun 23
5:23
PM PT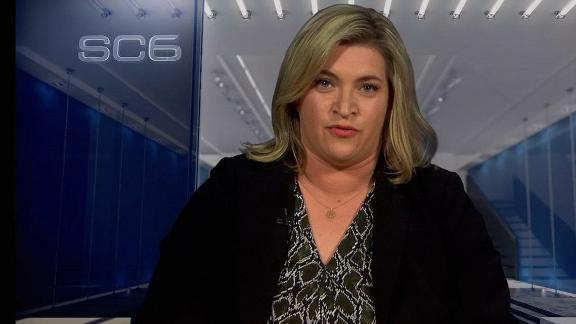 EL SEGUNDO, Calif. -- Los Angeles Lakers president of basketball operations Earvin "Magic" Johnson didn't mince words when asked why the team traded point guard D'Angelo Russell -- the No. 2 overall pick in the 2015 draft -- to the Brooklyn Nets this week.
"D'Angelo is an excellent player," Johnson said Friday when the Lakers introduced their top draft pick, point guard Lonzo Ball, at their practice facility. "He has the talent to be an All-Star. We want to thank him for what he did for us. But what I needed was a leader. I needed somebody also that can make the other players better and also [somebody] that players want to play with."
The Lakers traded Russell and center Timofey Mozgov to the Nets in exchange for Brooklyn center Brook Lopez and the No. 27 overall pick in Thursday's draft.
For the Lakers, the move was essentially a salary dump, as it allowed them to shed Mozgov's hefty salary -- he's entering the second year of a four-year, $64 million deal -- and take on Lopez's expiring contract.
Those moves should give the Lakers close to $60 million in significant cap room next summer -- enough to potentially sign two max-salary players.
Still, it marked a sharp and surprising end to Russell's tenure with the Lakers.
Johnson, however, kept praising the leadership qualities of Ball, whom the Lakers selected No. 2 overall out of UCLA.
"I went to the high school," Johnson said. "I talked to the principal. I talked to, I think, four teachers, they all said at different times, this guy, everybody attracts to this guy. And I said, OK, that's all I needed to hear. He's a leader. He treats people the right way. I said, OK, we've got our man now."