April, 23, 2017
Apr 23
6:47
PM PT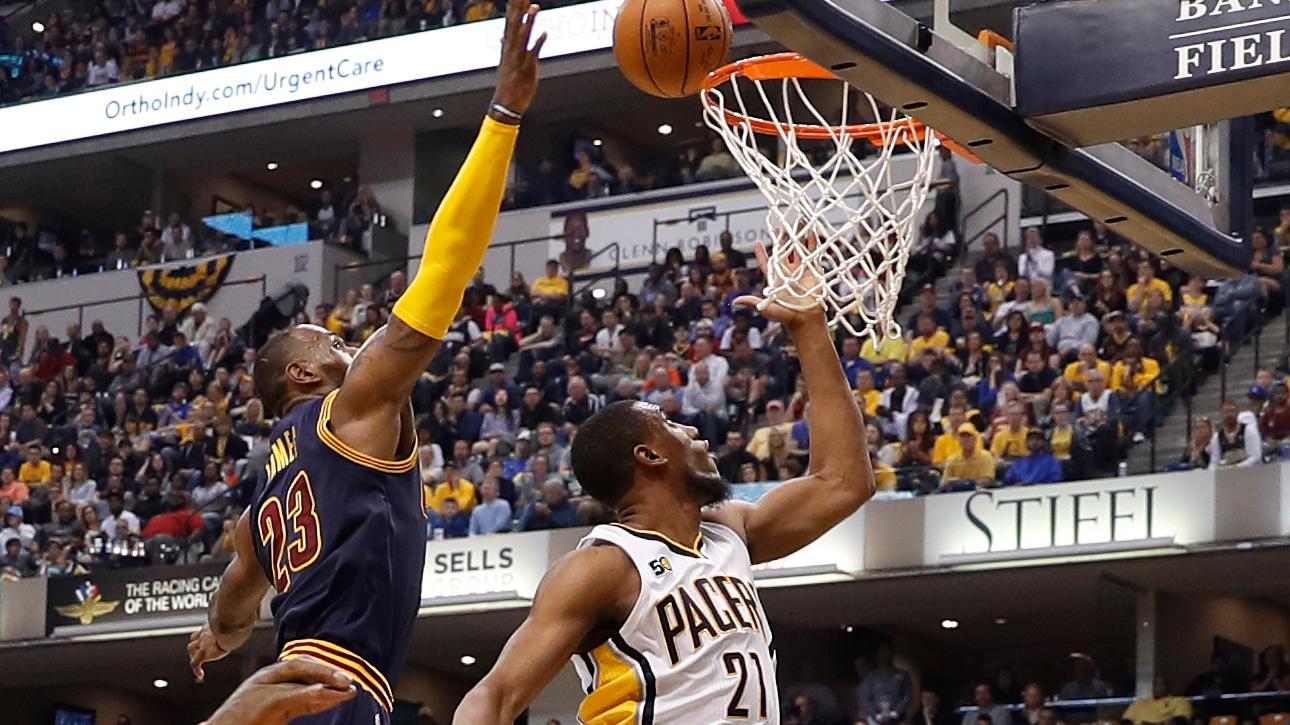 INDIANAPOLIS -- It could have been any conversation between any mother and son leaving a crowded live sporting event.
The mother wanted to walk back to the hotel alone. It wasn't too far from the arena, she reasoned. The son didn't think it was a good idea. The mother countered by saying she could just hail a cab. The son said that with the game getting out, traffic would be congested and why not walk because it will be faster, just walk with someone. The son suggested a business associate accompany the mother, and the problem was solved.
A perfectly normal conversation between LeBron and Gloria James after the Cleveland Cavaliers superstar turned in another playoff performance in sweeping the Indiana Pacers that is making his masterpieces seem mundane.
James won his 21st straight first-round playoff game with Sunday's 106-102 victory over the Pacers -- the most ever consecutive wins by any player in that round since the league expanded to a 16-team postseason format in 1984 (a trio of "Showtime" Lakers won 20 straight while James did it with two franchises). James did it by playing 45 minutes out of a possible 48, leading all scorers with 33 points, collecting 10 rebounds, four assists, four steals and two blocks (one where his momentum took him off the court and running through the player tunnel doing his "Forrest Gump thing") and nailing a go-ahead 3-pointer with 1 minute, 8 seconds remaining in the fourth quarter to give Cleveland the lead for good.
Does James even remember his last loss in the first round? Way back five years ago, before James dismissed Indiana in 2017, Detroit in 2016, Boston in 2015, Charlotte in 2014 and Milwaukee in 2013 without allowing any of those cities to experience the feeling of even a lone playoff win?
"I don't," James said. "When was it?"