February, 21, 2017
Feb 21
10:24
AM PT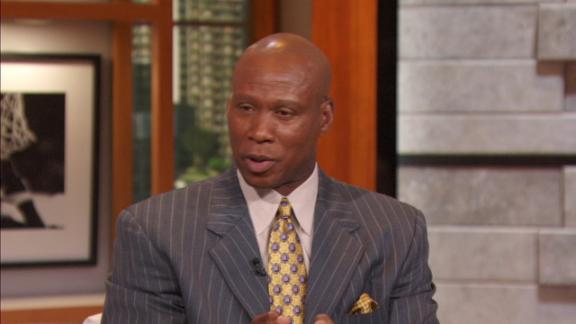 LOS ANGELES -- In a move that drastically reshapes the leadership structure of one of the NBA's most illustrious franchises two days before the league's trade deadline, the Lakers have named Hall of Famer Magic Johnson their new president of basketball operations while firing longtime general manager Mitch Kupchak and removing Jim Buss as executive vice president of basketball operations.
"Today I took a series of actions I believe will return the Lakers to the heights Dr. Jerry Buss demanded and our fans rightly expect," Lakers president and co-owner Jeanie Buss, Jim's sister, said in a statement Tuesday. "Effective immediately, Earvin Johnson will be in charge of all basketball operations and will report directly to me. Our search for a new general manager to work with Earvin and coach Luke Walton is well underway and we hope to announce a new general manager in short order. Together, Earvin, Luke and our new general manager will establish the foundation for the next generation of Los Angeles Lakers greatness."
Sports agent Rob Pelinka is expected to be named the next general manager of the Lakers, multiple sources told ESPN. Pelinka was the longtime agent of Lakers legend Kobe Bryant, and sources said he is preparing clients for the possibility he joins the Lakers.
One of those clients, Eric Gordon of the Rockets, said the agent has told him and two other clients, fellow Houston players Trevor Ariza and James Harden, that Pelinka will be the next general manager of the Lakers.
"We're kinda surprised," Gordon said. "It kinda happened quickly."