The St. Louis Cardinals will likely trade from their surplus of outfielders this offseason, and the candidate who could be on the block is Randal Grichuk, opines Rick Hummel of the Post-Dispatch.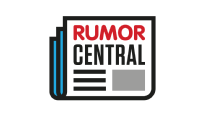 The Cardinals called up Stephen Piscotty as their 26th player for Sunday's game in Williamsport against the Pirates, and he'll stay with the team moving forward after Luke Voit was optioned to Triple-A Memphis following the contest. Piscotty returned to an outfield unit that already includes Grichuk, Tommy Pham and Dexter Fowler.
The Cards also have well-regarded Magneuris Sierra and Harrison Bader waiting in the wings in the minor leagues.
The 26-year-old Grichuk, who will be eligible for arbitration for the first time this offseason, has a .244/.291/.463 slash line in 90 games. As for a possible deal this winter, "the danger is [Grichuk] is the one with the most upside, with a low batting average as his only downside," writes Hummel.
-- Doug Mittler