With the San Diego Padres heading toward another losing season and already focused on next year, shortstop Alexei Ramirez may be on the way out of San Diego.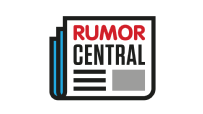 Ramirez, 34, has a mutual option for next season that is unlikely to be picked up and he could be released in order to open up additional playing time for younger players as the Padres continue to rebuild, a source tells Dennis Lin of the San Diego Union-Tribune.
Ramirez is in the midst of the worst offensive and defensive season of his career, providing the Padres with -2.1 WAR, according to Baseball-Reference's metrics, which is the lowest in the majors.
The Padres will look at a few options to replace Ramirez, even if he isn't released. Luis Sardinas, who was acquired from the Mariners on Monday, may get a shot at shortstop, and prospects Jose Rondon and Nick Noonan also could get a chance, Lin notes.