Ryan Braun, outfielder for the Los Angeles Dodgers?
It's not out of the realm of possibility.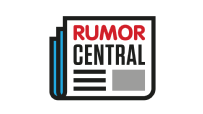 Ken Rosenthal of Fox Sports reports that the Dodgers talked about a trade for the Milwaukee Brewers left fielder before the Aug. 1 non-waiver trade deadline. That obviously didn't work out, but it doesn't mean Braun isn't a fit for L.A.
The 32-year-old has cleared waivers and the Dodgers are still in need of a right-handed bat, Rosenthal reports. Should the Dodgers pursue Braun, they'd need to have him on their roster by Aug. 31 for him to be eligible to play in the postseason should the Dodgers make it.
Braun entered Saturday batting .318 with 24 home runs and 74 RBIs this season, during which he's dealt with wrist, back and neck issues.
Braun's name has been floating around trade talks, but his large contract and limited no-trade clause are likely reasons he remains a Brewer.
The good news for Dodgers fans: Braun is a Los Angeles-area native whose pre-approved trade list includes five West Coast teams and the Miami Marlins (Braun attended the University of Miami), according to Jon Heyman of Today's Knuckleball.
The bad news: Braun is owed $76 million over the next four years, Rosenthal notes, adding that most teams would want a discount considering Braun's age. It's also difficult to see the Brewers giving money to a high-revenue team like the Dodgers.
If a waiver trade isn't in the cards for the Dodgers, their interest in Braun could be revisited in the offseason, reports Rosenthal.