Free-agent infielder Lourdes Gurriel -- Yulieski Gurriel's younger brother -- is attracting some attention from major league teams.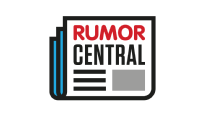 Jon Heyman of Today's Knuckleball writes that Lourdes "had a nice showcase a couple weeks back and is in the process of setting up private workouts for a half-dozen or so teams."
Teams that have shown interest in the 22-year-old Cuban shortstop/second baseman, according to Heyman, are: the Miami Marlins, who will give him a "close look;" the Houston Astros, who will look at him in a private workout, and the Boston Red Sox.
Derrick Goold of the St. Louis Post-Dispatch writes that several St. Louis Cardinals senior scouts have been looking at Gurriel, including at a recent work out in Panama City. The Cards will discuss scheduling a private workout for Gurriel, per Goold.
Goold also writes that some scouts consider Lourdes to be a better all-around player and hitter than his older brother, and his style of play has been compared to that of Cardinals shortstop Aledmys Diaz.
Heyman notes Lourdes' age -- he's a decade younger than Yulieski -- "fits Boston's M.O."
In a 36-game stint with the Astros this season, Yulieski hit .262 with three home runs and 15 RBIs.
--Alex Tekip