Josh Bell was drafted by the Pittsburgh Pirates as an outfielder.
In 2014, he converted to a first baseman during the Arizona Fall League.
And in 2017, it appears he'll be both, per MLB.com's Adam Berry.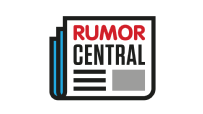 Berry writes that the Pirates "will expect [Bell] to handle infield and outfield duties when he reports to spring training in February."
The Pirates have a crowded outfield comprised of star players Gregory Polanco, Starling Marte and Andrew McCutchen. David Freese and John Jaso are the other two options at first base, though the Pirates want Jaso to work out at third base and in the outfield during the winter, Berry reported last week.
It's unclear how exactly Bell would fit into the mix of outfielders and infielders, but Berry writes that "an offseason trade might clear up the picture, or that flexibility may lead to more days off for veteran players."
Although he doesn't yet have a permanent position as a defender, Bell appears to be a big part of the Pirates' plans for the future, mainly thanks to his bat.
General manager Neil Huntington and manger Clint Hurdle have both spoken highly of Bell's plate discipline and swing mechanics, Berry notes. In 45 games last season, Bell put up a 273/.368/.406 line with three home runs and 19 RBIs, and had more walks (21) than strikeouts (19).
Berry writes that Bell has the makeup of a good No. 2 hitter due to "his rare blend of patience, power and contact rate."
-- Alex Tekip