The San Francisco Giants are always looking to gain the upper hand over their division rivals to the south, and the possibility of prying away one of the Los Angeles Dodgers' best players from the past three seasons would certainly qualify.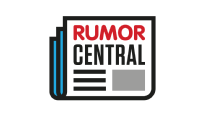 According to Jon Morosi of MLB Network, San Francisco is "open-minded" about pursuing free-agent third baseman Justin Turner, who played for the Dodgers from 2014 to 2016.
Turner, who will be 32 next season, is coming off a career year in which he slashed .275/.339/.493 with 27 home runs, 34 doubles and 90 RBIs. He is also a finalist for the National League Gold Glove Award at third base.
The Giants already have Eduardo Nunez at the hot corner after trading for him at last season's deadline, but ESPN's Buster Olney reports

that "the general perception of Nunez in the industry is that he's better as a super-utility player."
Olney also notes that while San Francisco signing Turner would obviously weaken the Dodgers, "by merely engaging in Turner, the Giants could force L.A. to pay more."
Los Angeles extended a one-year, $17.2 million qualifying offer to Turner on Monday.
-- Nick Ostiller