A pair of veterans on the New York Yankees are reportedly generating some interest.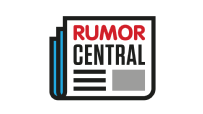 According to Dan Martin of the New York Post, the Yankees have been asked about third baseman Chase Headley and left fielder Brett Gardner.
"I have had my fair share of hits on some of those names," GM Brian Cashman told the Post. "They are still here and here for a reason, but we will see."
Gardner slashed .261/.351/.362 with seven home runs and 41 RBIs in 148 games in 2016. He won the AL Gold Glove award for left fielders.
In 140 games last season, Headley batted .251/.329/.383 with 14 home runs and 51 RBIs.
Cashman said Gardner and Headley are the every-day players at their respective positions, and doesn't intend on dealing either of them "unless trade opportunities provide themselves to put me in a position to consider making a move."
Again noting that Garner and Headley are "every-day players," Cashman also said he is "open-minded to listen on everybody and anybody for the most part, so we will see how the winter shapes out."
An All-Star in 2015, Gardner, 33, has spent all nine years of his major league career with the Yankees. He is owed a guaranteed $24 million over the next two seasons and has a $12.5 million team option for 2019.
Headley, 32, was acquired from the San Diego Padres in 2014. A Gold Glove and Silver Slugger winner while with San Diego, he is due $26 million in the next two seasons.
--Alex Tekip