The Philadelphia Phillies have expressed interest in Detroit Tigers outfielder J.D. Martinez, according to Jon Morosi of MLB.com.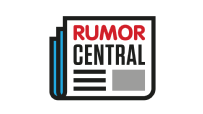 The Tigers are interested in trading Martinez, but in terms of him going to Philadelphia, they don't seem all that interested. The San Francisco Giants have also voiced their interest in acquiring Martinez, according to Jeff Passan of Yahoo! Sports.
Philadelphia is in search of a short-term outfield option, Morosi reports. The Giants are in pursuit of a power outfield bat, according to Passan.
Martinez, 29, averaged .307 in 2016 and notched 22 home runs despite spending seven weeks on the disabled list with a fractured right elbow.
Martinez is owed $11.75 million next season, the final year of his current contract. He is slated to be a free agent in 2018 at the earliest.
-- Meaghan Latella