In their search for a center fielder, could the St. Louis Cardinals turn to the Kansas City Royals regarding Jarrod Dyson? The Cards are interested in the speedster, reports Ken Rosenthal of Fox Sports.
ESPN's Mark Saxon weighs in.
Cards GM John Mozeliak said team has considered platoon solution for center field, which could be where interest in Jarrod Dyson comes in

— Mark Saxon (@markasaxon) December 5, 2016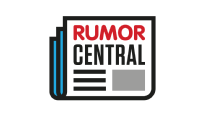 Saxon's take: Last season, 90 percent of Dyson's plate appearances came against right-handed pitchers. If the Cardinals platoon Dyson with Tommy Pham in center field and move Randal Grichuk to left, they would still have a more dynamic fielding unit than they had in 2016, when Brandon Moss and Matt Holliday often were playing the outfield.
Here's how Mozeliak characterized the team's thinking on a platoon: "That is definitely part of our thinking or potential thinking. It's not necessarily what our goal is." It sounds like Dyson is more of a fallback.