As is the case seemingly every offseason, the Pittsburgh Pirates have their eye on several pitchers who have the potential to bounce back after a rough 2016 seasons.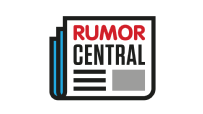 Two free-agent starters the Bucs have checked in on are left-hander Jorge De La Rosa and right-hander Doug Fister, Rob Biertempfel of the Pittsburgh Tribune-Review reports, noting that the talks were more due diligence than anything else.
As for relievers, the Pirates are one of a reported 16 teams to express interest in right-hander Daniel Hudson, per Bill Brink of the Pittsburgh Post-Gazette.
All three pitchers have had previous success in the majors before struggling in 2016. Fister is perhaps the most notable of the bunch, receiving Cy Young votes as recently as 2014 with the Washington Nationals. The 32-year-old had a 4.64 ERA in 32 starts with the Houston Astros last season.
De La Rosa, 35, is coming off a 5.51 ERA with the Colorado Rockies this year, although he won 16 games and had a 3.49 ERA in 2013, which is a feat when your home park is Coors Field. Hudson, 29, had a 5.22 ERA in 70 games with the Arizona Diamondbacks, a year after posting a 3.86 ERA and serving primarily as a setup man.
Another pitcher the Pirates have been linked to this week is former Texas Rangers southpaw Derek Holland.
- Kyle Brasseur