The Washington Nationals didn't get the Chicago White Sox to deal David Robertson in the Adam Eaton trade, but the closer remains on the Nats' radar.
The White Sox refused to include Robertson in the package that sent Eaton to Washington and plan to deal him separately, reports USA Today's Bob Nightengale.
Considering the impact that Aroldis Chapman's record-setting five-year, $86 million deal with the New York Yankees is likely to have on the market for closers, the White Sox could look for more value out of Robertson. In fact, Nightengale calls Chicago's decision to leave Robertson out of the Eaton deal the most underrated move at the winter meetings.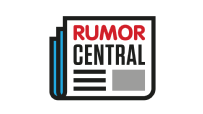 Robertson, a right-hander, recorded 37 saves and posted a 3.47 ERA in 62 games this year, striking out 75 batters over 62 1/3 innings.
The 31-year-old is guaranteed $25 million over the two years remaining on his contract, and is scheduled to be a free agent in 2019.
Just because the Nats didn't get Robertson in the Eaton package doesn't mean they've given up on acquiring him. According to MASN's Mark Zuckerman, Robertson, free agent Kenley Jansen and Alex Colome are on Washington's radar as the team looks for a closer after losing out on Mark Melancon. Melancon signed a four-year, $62 million deal with the San Francisco Giants on Monday.
An All-Star for the first time in his career this year, Jansen is considered the top free-agent closer available now that Chapman has signed with the Yankees.
Washington met with Jansen's representatives this week, reports Zuckerman. The 29-year-old righty posted a 1.83 ERA, 47 saves and 104 strikeouts over 68 2/3 innings in 71 games with the Los Angeles Dodgers this year.
According to MLB Network's Jon Morosi, the Nats have discussed Colome in trade talks. In 57 appearances for the Tampa Bay Rays last season, the right-hander recorded 37 saves and posted a 1.91 ERA. He struck out 71 batters in 56 2/3 innings.
Colome, who is pre-arbitration eligible this offseason, was paid $521,700 this year.
-- Alex Tekip