Mallex Smith, currently the odd man out in the Atlanta Braves' outfield, could start the 2017 season in the minor leagues.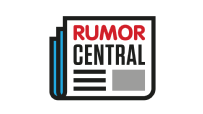 MLB.com's Mark Bowman reports the Braves are deciding what path to take with Smith, who slashed .238/.316/.365 with 16 steals in 72 games with Atlanta in 2016. He missed almost three months with a broken thumb.
With Matt Kemp, Ender Inciarte and Nick Markakis set as their outfield starters, the Braves must decide whether to use the 23-year-old Smith in a backup role or have him play on a regular basis at Triple-A Gwinnett.
Braves president of baseball operations John Hart hinted Smith could be ticketed to the minors, telling Bowman:"[Smith] is a talented player, but he still needs more development. Mallex is interesting because he can do a lot of things for you. He can [play] all three outfield positions and he can run. But the question we are asking ourselves is, 'Are we doing him a disservice and ultimately ourselves a disservice by making him a role or bench player?'"
The Braves still see value in the fleet-footed Smith, who has stolen 230 bases over five minor league seasons. Atlanta made a play for Orioles reliever Brad Brach at the winter meetings, but the deal reportedly hit a snag when Baltimore asked for Smith.
-- Doug Mittler