The Milwaukee Brewers have emerged as a possible suitor for free-agent catcher Matt Wieters, according to Tommy Stokke of FanRag Sports.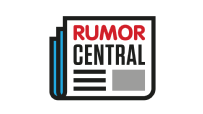 Per Stokke, "something that seemed unlikely early this offseason as Wieters was seeking a large deal is now possible on a shorter deal."
The switch-hitting catcher hit .243/.302/.409 with 17 home runs, 17 doubles and 66 RBIs in an All-Star 2016 campaign for the Baltimore Orioles, who non-tendered him after the season. Defensively, Wieters threw out 35 percent of runners attempting to steal.
Milwaukee already acquired catcher Jett Bandy from the Los Angeles Angels to compete with fellow backstops Andrew Susac and Manny Pina, but that was before Wieters became a realistic option for the team.
Stokke notes that "while signing a catcher who will be 31 in May doesn't seem to fit a team that's in rebuild mode, Wieters can provide value to make it worth it. Wieters is a clear upgrade over what the Brewers have, but his experience would be beneficial to those behind him on the depth chart without hindering their development."
The Orioles selected Wieters with the fifth overall pick in the 2007 draft. He has spent the past eight seasons with Baltimore, earning four All-Star selections and two Gold Gloves. The South Carolina native earned $15.8 million last season.
Other teams that have been linked to Wieters this offseason include the Arizona Diamondbacks and Washington Nationals.
-- Nick Ostiller