The Cleveland Indians agreed to a one-year deal with Boone Logan on Thursday, and it could have a ripple effect on another veteran left-handed reliever.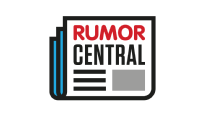 ESPN's Buster Olney tweets Jerry Blevins has at least one offer for one year and $6 million. That would fall in line with the contract for Logan, which reportedly is worth $5.5 million with a $1 million buyout for 2018.
The 33-year-old Blevins has been looking for a multi-year deal after making it through 10 major-league seasons exclusively on one-year contracts. The agent for Blevins recently told Ken Rosenthal of Fox Sports that he expects his client to secure a deal of at least two years and $12 million.
Blevins, a valuable situational reliever who appeared in 73 games with a .229 OBA for the Mets last season, made $4 million in 2016. Earlier this week, Mike Puma and Ken Davidoff of the New York Post reported the Mets are open to a multi-year deal with Blevins, but only if it is backloaded in the second season.
The Blue Jays were believed to be interested in Blevins, but that option is off the table after Toronto signed J.P. Howell earlier this week.
- Doug Mittler