Veteran right-hander Edwin Jackson has pitched for 11 teams, but the Texas Rangers apparently won't make it an even dozen.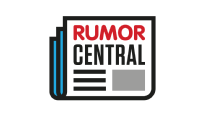 Evan Grant of the Dallas Morning News tweets the Rangers "do not have further interest" after watching Jackson throw a bullpen session on Wednesday.
The 33-year-old Jackson has limited leverage following a 2016 season in which he compiled a 5.89 ERA and a 1.58 WHIP in a combined 21 appearances for the Marlins and Padres.
The Toronto Blue Jays reportedly were interested in Jackson, but that option is likely off the table following the signing of Mat Latos on Thursday.
Jackson is best known for an eight-walk, 149-pitch no-hitter he threw for the Diamondbacks against the Rays in 2010.
-- Doug Mittler