Kansas City Royals manager Ned Yost appears to be in no rush to name a starting second baseman. In fact, the wide-open competition could extend into the regular season.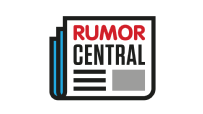 "I've got no preset opinion on who's going to be the Opening Day second baseman," Yost told reporters, including Rustin Dodd of the Kansas City Star. "And the way I kind of see it, unless somebody just runs and grabs it, it's probably going to be (that) whoever is the Opening Day second baseman is not going to be the everyday second baseman."
Opening Day is still almost five weeks away, so there is plenty of time for the four-way competition among Whit Merrifield, Christian Colon, Raul Mondesi and Cheslor Cuthbert to play out.
As Dodd points out, Colon and Cuthbert do not have options remaining, so returning them to the minors runs the risk of losing them to a waiver claim. The versatile Cuthbert also could see some time at third base in place of Mike Moustakas, who was limited to 27 games last season because of a knee injury and is expected to get some extra days off early in the season. Cuthbert posted a .274/.318/.413 slash line with 12 home runs last season.
Colon is off to a strong start in Cactus League play, reports MLB.com's Jeffrey Flanagan.
-- Doug Mittler