The Atlanta Braves have made "a couple different attempts" to sign free agent Angel Pagan, but the veteran outfielder has declined, reports Jon Heyman of FanRagSports.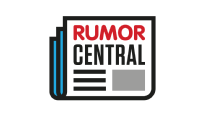 Heyman says Pagan, who is currently playing for Puerto Rico in the World Baseball Classic, has been seeking a major league deal of close to $5 million. Pagan made $11.25 million last season with the San Francisco Giants.
The Braves are believed to be looking for a backup outfielder behind starters Matt Kemp, Ender Inciarte and Nick Markakis.
The 35-year-old Pagan has spent the last five seasons with the Giants, hitting .277/.331/.418 in 495 at-bats in 2016.
The Detroit Tigers, who have yet to decide on a center fielder after trading Cameron Maybin, also have been mentioned as a possible landing spot for Pagan.
-- Doug Mittler