The Texas Rangers may be without Adrian Beltre until May after the star third baseman conceded Tuesday that his recovery from a strained right calf muscle is progressing slower than expected.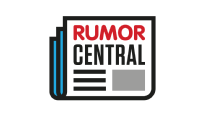 Beltre was eligible to come off the disabled list this weekend, but the Rangers will instead take a more cautious approach with his treatment. The prolonged absence not only provides an extended opportunity for Joey Gallo, but could have an impact on Jurickson Profar's future playing time as well, suggests Evan Grant of the Dallas Morning News.
Gallo has started at third base in each of the Rangers' seven games and is hitting .174 with a pair of homers and seven RBIs. He also has struck out 10 times in 23 at-bats. The lefty-swinging Gallo, who like Profar is an option at left field and first base, has been given back-to-back starts against southpaw pitchers and homered against Oakland's Sean Manaea.
"Gallo keeps it up and it could be theorized that Profar will see his role drop from supposed super utility man to simply backup infielder," writes Grant.
A switch-hitter, Profar has not faced a left-hander this season and owns a .187 career batting average against southpaws.
-- Doug Mittler