Once bidding rivals to buy the Miami Marlins, Derek Jeter and Jeb Bush have now joined forces in their pursuit of the franchise. According to the Miami Herald, the retired New York Yankees star and former Florida governor are competing against New York financier Wayne Rothbaum, manager of Quogue Capital.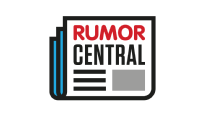 Jeter, who last played in 2014 and owns a house in Tampa, reportedly expressed interest in a Marlins bid earlier this month. But with a net worth of about $220 million after taxes, the five-time World Series champion doesn't have the capital to be the main investor in a franchise believed to be worth more than $1 billion.
Current Marlins owner Jeffrey Loria has been fielding offers for the team, which moved into county-owned Marlins Park in 2012.
Bush lives in nearby Coral Gables. His brother, former President George W. Bush, was part-owner of the Texas Rangers from 1989 to 1998.
-- Nick Ostiller