Jose Berrios appeared overmatched in his first stint in the Minnesota Twins' rotation last season, but the 22-year-old right-hander might have earned another chance.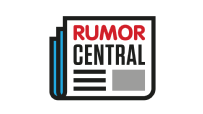 Berrios had a strong outing for Triple-A Rochester on Sunday, striking out seven and allowing two hits over eight scoreless innings against Louisville. In five International League starts, Berrios owns a 1.09 ERA and a 0.79 WHIP.
While the Twins have vowed not to rush Berrios back to the majors, Howard Sinker of the Star Tribune asks if it is time to insert the 2012 first-round pick into the rotation Saturday against the Boston Red Sox. The Twins have an open spot after sending Adalberto Mejia (5.79 ERA) back to the minors after his last outing.
Other options for Saturday include Mejia, Tyler Duffey, and Nick Tepesch, who was called up last week but has yet to appear in a game.
"He's not a lock to rejoin the rotation ... but it makes sense to see what the organization has in Berrios," says MLB.com's Rhett Bollinger in a mailbag column.
-- Doug Mittler