Barring a late setback, Ian Kennedy appears poised to the return to the Kansas City Royals' rotation Saturday against the Twins in Minnesota.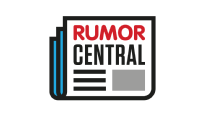 The Royals will need to make room on the roster for Kennedy, who landed on the disabled list with a strained hamstring, and the odd man out could be reliever Seth Maness, according to Rustin Dodd of the Kansas City Star.
Chris Young and Al Alburquerque are presumably on the bubble as well, but Dodd notes that both right-handers are out of options, making Maness a more likely candidate for a demotion.
Maness, who spent four seasons with the Cardinals before signing with the Royals, has a 6.00 ERA in three outings for Kansas City since being promoted from Triple-A Omaha.
Kennedy, who signed to a five-year, $70 million deal in the 2015-16 offseason, is 0-3 with a 3.03 ERA in six starts for the Royals.
- Doug Mittler