Officially deemed a free agent by Major League Baseball last month, 19-year-old Cuban outfielder Luis Robert is free to sign with any club beginning Saturday.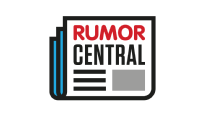 As the day approaches, the St. Louis Cardinals and Chicago White Sox are the favorites for Robert's services, sources tell Ben Badler of Baseball America.
The Cardinals are already over their international bonus pool, meaning they could be motivated to spend more this year due to the restrictions that will be placed on them during the next signing period for going over the limit. The White Sox, on the other hand, are not over their pool but will be if they sign Robert.
Robert, listed at 6-foot-3 and 185 pounds, has been on the radar of major league scouts since he was 15 years old, according to ESPN's Jerry Crasnick.
Because he is subject to bonus pools, Robert can't sign a major league contract and will instead receive a minor league deal with a signing bonus. The outfielder needs to sign by June 15 to avoid a more restrictive hard cap on bonuses under MLB's new international signing rules.
-- Kyle Brasseur