If a fruitful NBA career isn't in the cards for Portland Trail Blazers guard Pat Connaughton, the former collegiate pitcher may take his talents back to the diamond.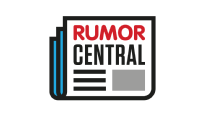 According to Jon Meoli of the Baltimore Sun, the Baltimore Orioles are still interested in their 2014 draft pick as the two-sport athlete mulls his future.
The Orioles drafted Connaughton in 2014, the summer before his senior year at Notre Dame. But following a successful season on the hardwood for the Fighting Irish, Connaughton declared for the 2015 NBA draft and was selected by Portland in the second round.
However, he has averaged just 1.8 PPG across 73 games during the first two years of his three-year contract with the Trail Blazers. The third year is not guaranteed.
"I'm not going to unrealistically chase a dream if it appears that dream is getting farther and farther away," Connaughton said Monday while on MLB Network Radio.
Connaughton also noted that his relationship with the Orioles remains good, which Baltimore's executive vice president Dan Duquette confirmed to Meoli.
"The Orioles believe he has a good future in baseball," Duquette said. "He's a terrific athlete, has a world of talent. A good competitor. So whenever he wants to apply his skills full time, I think he can come quick -- to the major leagues -- because he's such a gifted athlete."
Connaughton's agent is Sam Samardzija, whose brother Jeff Samardzija was also a two-sport athlete at Notre Dame before opting to pursue a professional baseball career rather than join the NFL. Samardzija, currently a fixture in the San Francisco Giants' starting rotation, is currently pitching on a five-year, $90 million deal.
"He decided to ply his trade in MLB, and he's done pretty well financially," Duquette said. "I would hope that Pat would look at him as a role model."
-- Nick Ostiller