It is the middle of June and the Milwaukee Brewers remain in first place in the National League Central. Is it time to consider the Brew Crew a legitimate playoff contender?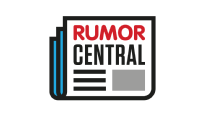 An indication may have come Wednesday when the Brewers designated struggling reliever Neftali Feliz for assignment. Signed to a one-year, $5.35 million deal, Feliz saved eight of his first nine save opportunities before struggling badly and losing his ninth-inning role to Corey Knebel.
Feliz posted a 7.11 ERA in 29 appearances, allowing eight homers in 27 innings.
"Moving on from a high-priced mistake is something the Brewers might not have done so quickly in recent years," writes Todd Rosiak of the Milwaukee Journal Sentinel. "But with the team unexpectedly in first place in the National League Central and needing marked improvement in the bullpen, priority is now being placed on performance."
Knebel has moved nicely into the closer role, striking out 15.77 batters per nine innings, but the Brewers' overall bullpen ranks 20th in the majors with a 4.51 ERA.
ESPN's Buster Olney suggests the Brewers are currently in a "holding pattern,"

adding owner Mark Attanasio has a competitive streak that could change things.
"While it may be somewhat premature for the rebuilding Brewers to spend assets to win now, Attanasio could push his front office to add the pitching it needs to seriously contend," writes Olney.
-- Doug Mittler