The odds of the Pittsburgh Pirates trading away outfielder Andrew McCutchen as the deadline draws closer are "good," suggests Ken Rosenthal of FoxSports.com.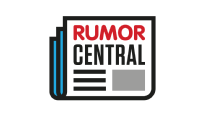 The Pirates are 31-38, but they are just six games out of first place in the National League Central.
Rosenthal makes his guess on recent history, noting that the Pirates were just three games out of the second wild card last July 30 when they dealt reliever Mark Melancon to the Nationals.
"McCutchen, the former MVP who sparked the Pirates' renaissance, is more of an institution in Pittsburgh than Melancon was," Rosenthal writes. "But the Pirates discussed McCutchen in trades last offseason; the shock value of dangling him is gone."
McCutchen's production declined dramatically last season and he started slow in 2017, but the four-time All-Star is hitting .375 with a 1.116 OPS this month.
ESPN's Buster Olney wrote last week that the Pirates are in a "holding pattern,"

and might move McCutchen if a suitable offer is presented.
-- Doug Mittler